NanoTox 2021
PATROLS, GRACIOUS and BIORIMA will host the NanoTox2021 - 10th International Conference on Nanotoxicology.
20 - 22 April 2021, Edinburgh, United Kingdom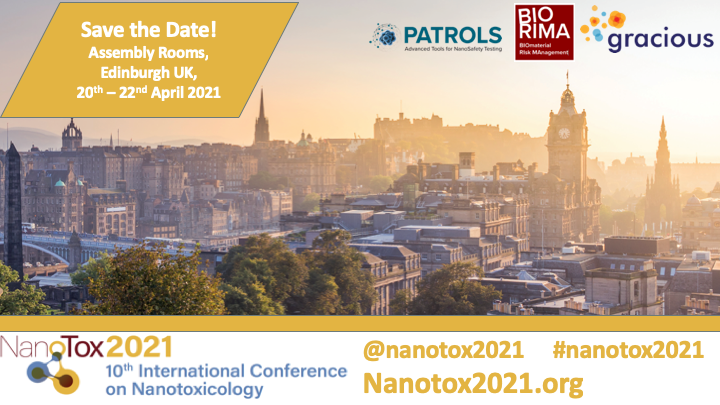 The NanoTox2021 will take place in Edinburgh between the 20th and 22nd of April 2021. NanoTox2021 is a joint effort between H2020 projects PATROLS, BIORIMA & GRACIOUS.
Express your interest and find out more HERE.