PATROLS Advisory Board
---
Andrea Haase
|
Bundesinstitut fur Risikobewertung
Bas Blaauboer
|
Utrecht University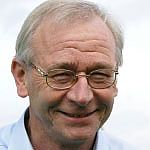 Emeritus from the Institute for Risk Assessment Sciences, Utrecht University, the Netherlands.
Bas (1949) received a MSc in biology (1973) and a PhD in toxicology (1978) at Utrecht University. He led a group on in vitro toxicology (biochemical and cellular toxicology) at Utrecht University. In 2008 he was appointed to the Doerenkamp-Zbinden Chair on "Alternatives to Animal Testing in Toxicological Risk Assessment.
Research focused on the use of in vitro toxicity data in combination with computer modelling as tools in risk assessments. He was author or co-author of over 180 scientific papers, editorials and book chapters. He received a number of scientific awards, e.g. the 2013 Willy van Heumen award and the 2017 EUROTOX merit award.
He was director for Postgraduate Education in Toxicology from 2013 until his retirement from Utrecht University in 2014. After his retirement he acts as a consultant, giving advice on the implementation of non-animal methods in risk and safety assessment strategies. He continues to be an Editor for the Journal Toxicology in Vitro. He is member and vice-chairman of the "Central Authority for Scientific Procedures on Animals" (CCD) which is the Dutch body licencing animal experimentation.
Blanca Suarez
|
Gaiker Alternative in vitro models: ADME, safety & efficacy of nano-products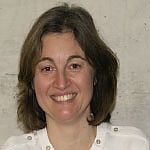 Dr B. Suárez-Merino DPhil from the University of Oxford (UK) specialized in the isolation and characterisation of stem cells from brain tumours and breast cancer using cell biology and molecular profiling. Subsequently she was responsible of the Biotechnology Area at Gaiker Technology Centre (Bizkaia, Spain) coordinating the research activities of the group which include ADME-tox for pharma and cosmetic products, Nanotoxicology and the development of alternative in vitro models for toxicity and efficacy assessment. At present she is Head of Technology at TEMAS AG (Switzerland) focusing on Nanosafety issues and Regulation. She is the author of several papers and conference proceedings in the area of Nanotoxicology, in vitro models and Risk Assessment and a reviewer of high impact journals in those areas.
Frank Le Curieux
|
European Chemicals Agency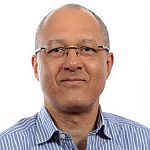 Gregor Schneider
|
RAS AG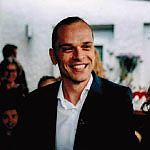 Isabella De Angelis
|
ISS
Jodie Melbourne
|
PETA International Science Consortium Ltd
Dr Jodie Melbourne is a nanotechnology specialist with the PETA International Science Consortium Ltd., through which she researches and promotes human-relevant, non-animal methods for assessing nanotoxicity. She participates in the European Chemicals Agency Nanomaterials Expert Group and, as part of the International Council for Animal Protection in OECD Programmes (ICAPO), is an active member of the Organisation for Economic Cooperation and Development's Working Party on Manufactured Nanomaterials (OECD WPMN). She obtained a master's degree in engineering from the University of Oxford and a PhD in nanomaterial-biological interfaces from Imperial College London, where, in collaboration with the National Heart and Lung Institute and the University of Cambridge, she researched the impact of carbon nanotube inhalation on lung function.
Maxine McCall
|
Commonwealth Scientific & Industrial Research Organisation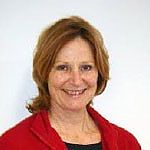 Dr Maxine McCall obtained her PhD in chemistry from Flinders University (Australia), held postdoctoral fellowships at Leeds and Cambridge Universities (UK), and was employed for 25 years at the Commonwealth Scientific & Industrial Research Organisation (CSIRO). From 2008-2014, she developed and led CSIRO's Nanosafety program which determined the effects of manufactured nanomaterials on human health and the natural environment. She was CSIRO's representative on the Australian Government's Nanotechnology HSE Working Group, and co-coordinated the Australian consortium that participated in the OECD program to test the safety of manufactured nanomaterials. She left CSIRO in 2014, and, in a semi-retired state, is now a CSIRO Honorary Fellow, NSW Coordinator for Friends of CSIRO, a member of the Scientific Advisory Board for the Australian company NanoMed Pty Ltd, a member of the Scientific Nanotechnology Advisory Group for Australia's and New Zealand's food regulator (FSANZ), and a member of the International Advisory Board for PATROLS.
Mike McLaughlin
|
Environmental nanosafety & risk assessment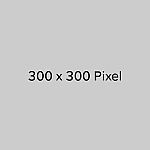 Monita Sharma
|
PETA International Science Consortium Ltd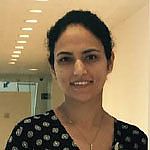 Dr Monita Sharma is a nanotechnology specialist with the PETA International Science Consortium Ltd. She received her PhD in biomedical sciences from Wright State University and conducted her dissertation project in collaboration with Wright-Patterson Air Force Base. Her studies focused on evaluating the immunological implications of exposure to gold nanoparticles and developing a dynamic in vitro blood-brain barrier co-culture model for the testing of nanomaterials. She sits on the International Organization for Standardization Technical Committee on nanotechnology and the Organization for Economic Co-operation and Development's Working Party for Manufactured Nanomaterials (OECD WPMN) with a view to ensuring that effective and efficient non-animal methods are included in international standards and guidelines for nanomaterial testing. She has been involved in several efforts to promote the implementation of non-animal methods for assessing nanomaterials, including co-managing the Consortium-funded project to establish an in vitro system for predicting pulmonary fibrosis, contributing to the development of adverse outcome pathways (AOPs), and co-chairing topical workshops and seminars.
Reinhilde Schoonjans
|
EFSA, MSC, PhD Biotechnology and European Patent Attorney (EPA)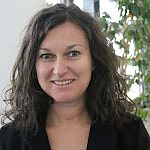 Dr. Reinhilde Schoonjans is a risk assessment scientist at the European Food Safety Authority. She coordinates the expert group on nanomaterial in agri/food/feed products and chairs the Nano Network with EU Member States delegates. She also works on the topics of cloning of farmed animals, biodiversity-related protection goals for environmental risk assessment, epigenetics and identification of endocrine active substance. Reinhilde Schoonjans is a Molecular Biologist holding a PhD from the University of Ghent, where she performed research on bispecific antibodies for cancer immunotherapy. In October 2005 she qualified as European Patent Attorney for the European Patent Office in Munich.